When it comes to stuttering support groups and stammering associations it shouldn't be hard to find because there are only a few well knows ones. In this case, I'll be giving you the top stammering associations.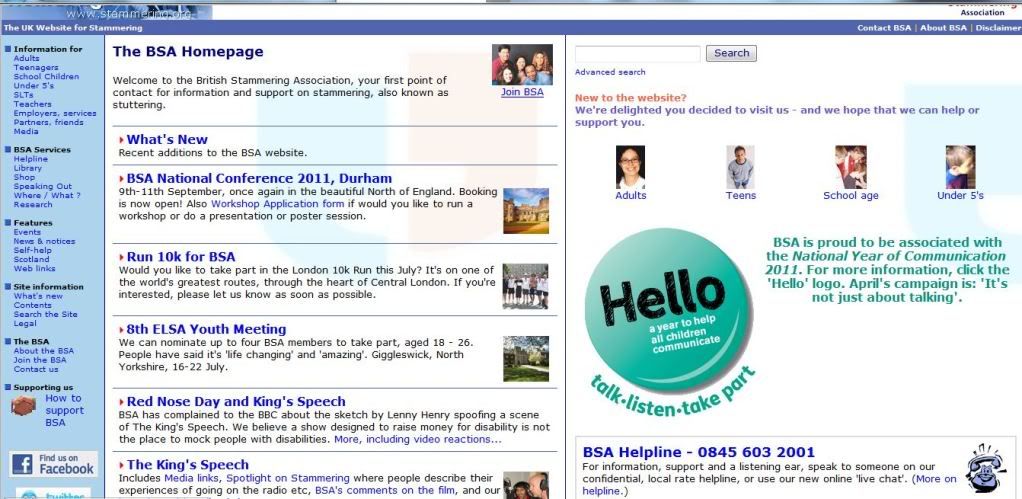 1. T
he British Stammering Association is your first point of contact for information
and support on stammering.
Actually, I just found out about stammering.org not too long ago and I'm pleased to say that they are truly there for you. It's like a family.
British Stammering Association
is a non profit organization for stutterers. They have great sources such as "Speaking Out, the leading voice of stammering in the UK, Radio and stammering helpline.
I'm even a member of of their Facebook group, they always have valuable information for stutterers on their official
Brisitish Stammering Assiciation Facebook
page.